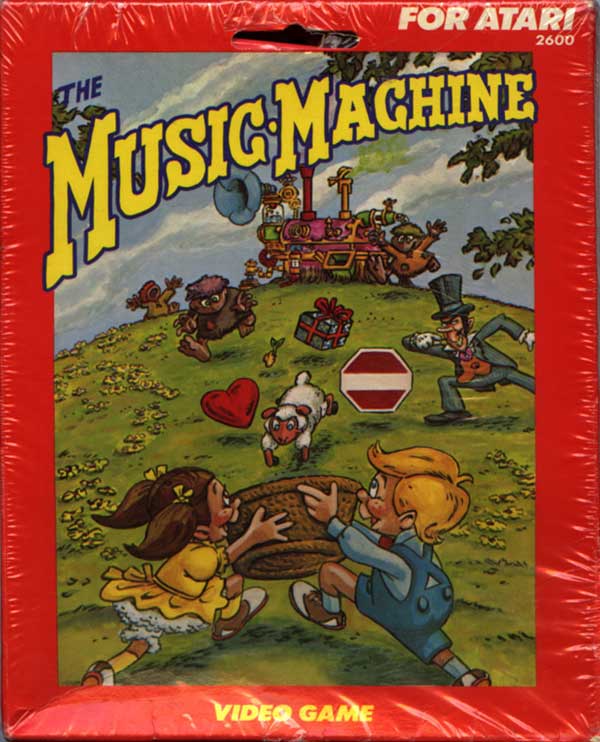 The Music Machine (for Atari 2600)
rated
"
Unbelievably Rare" by Atari Age
recently sold on eBay for $5,250.00 plus $3.25 US Postal Service First Class Mail shipping.  Because, after all, when you drop 5K on an ultra rare item, you want somebody to just toss it in the mail slot.  From the eBay listing:
This game is Brand New, Never Opened!
The Music Machine Game Cartridge and Booklet.
Symbols representing character-building qualities (the Fruit of the Spirit) are raining down from above.  Stevie and Nancy need your help to collect the symbols and to avoid the mischievous pudgeons...and with each gift of Love you collect, the symbols rain heavier and faster.
Get points by collecting the Fruit of the Spirit symbols
Play alone or challenge a friend
Read the booklet and learn a valuable lesson.
I only have one of these, (that I know of, we are still cleaning out closets etc.) My mother had a christian bookstore for many years. She is elderly now and just came across the games while going through her things.